Sexual Assault: Innocence on Trial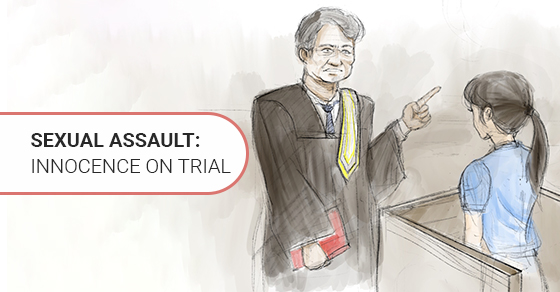 A 15 year-old female teenager (let's call her Jane) tells the police that she was sexually assaulted by a young male, also a teenager (let's call him John) over the Canada Day weekend. After they had been drinking, she says that John tried to penetrate her against her will but did not succeed. In September, Jane finds out she is pregnant. John gets charged with sexual assault. John denies any sexual contact with Jane.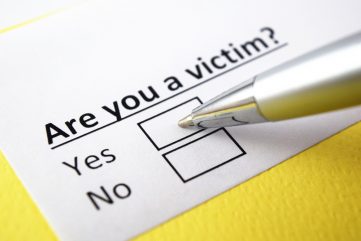 Is John guilty?
Obviously it's not that simple. You need to know whether Jane was telling the truth when she said that she had sexual contact with John. You also need to know, if sex did occur, whether Jane consented to it, because consensual sex would not be a crime. And because the Crown says that Jane's pregnancy is proof that John had sex with Jane, you also need to know whether someone other than John impregnated her.
But what if you are not allowed to ask Jane whether she had sex with anyone other than John, to figure out whether it was actually John who got her pregnant?
That's the reality in sexual assault cases. There are limits on the kinds of questions your lawyer can ask the person who is accusing you of sexual assault. There are some important reasons for imposing limits on questioning: in the past, trials often degenerated into unwarranted attacks on the complainant. Lawyers would abuse and insult the complainant, and "blame the victim." Myths and stereotypes would be raised, such as a suggestion that if a woman was sexually active, she "invited" the sexual contact, or that if she consented last time, she was more likely to have consented this time.
If you are not allowed to ask the questions, how can you defend yourself against the accusation?
The defendant's lawyer has to bring a motion in court for permission to ask questions about any sexual activity that is different from the sexual incident the charge relates to. The Criminal Code has strict rules about what the defendant's lawyer has to prove before being allowed to ask those questions:
The questions must relate to a "specific instance of sexual activity";
They must be relevant to an issue at trial; and
Their probative value must outweigh the prejudice.
That last part means that the relevance of the questions has to be pretty high to justify invading the complainant's privacy to ask about deeply personal and embarrassing matters.
Motions like this are complicated, time-consuming and expensive. They add to court delays. But they are designed to balance the interests of the defendant against those of the complainant.
In this case, the trial judge refused to allow John's lawyer to ask Jane about any sexual encounters she may have had with other boys who could have gotten her pregnant, and eventually found John guilty.
The Court of Appeal reviewed this case (the name of the case is R.V.) and found that the trial judge was wrong to refuse the questions. The Court of Appeal said that it was unfair to say "you are the only one who could have impregnated the complainant but you are not allowed to question her about whether this is true".
The Court of Appeal ordered a new trial.
It is regrettably ironic that a rule, which was designed to limit the trauma that a complainant has to face in court, ended up in a new trial where the complainant would have to undergo the entire ordeal for a second time. But that is sometimes the result when there is a battle between the defendant, who has a constitutionally-protected presumption of innocence, and the privacy interests of the complainant.
One of the results of the publicity surrounding sexual assault trials like the Ghomeshi case, and movements like #MeToo, is that in a well-founded desire to combat the evils of sexual assault, politicians, the media and society often forget about the presumption of innocence and rush to judgement. Many people believe that an acquittal in a sexual assault case represents a failure of justice rather than an example of the system working the way it is supposed to.
It is critical that judges remain vigilant and insulate themselves from such tendencies, and firmly and resolutely apply the law (and not politics) to these cases. Otherwise, in seeking to protect one party (the alleged victim), the system is simply sacrificing another party (the defendant), and the cause of justice is undermined for everyone.
Arun S. Maini is a criminal lawyer and former prosecutor with over 20 years of experience. He has defended many sexual assault cases.