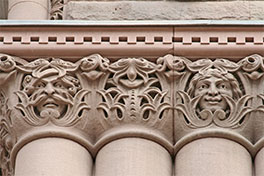 The Information on this website is information not legal advice. For legal advice, please contact Arun S. Maini, the criminal lawyer at The Defence Group. Unless and until you have retained Arun S. Maini, you are not in a solicitor-client relationship with him, and information he provides does not constitute legal advice.
You should not act on information provided or which you have read on this website unless you are in a solicitor-client relationship with Arun S. Maini and you have ascertained that it is still current. Laws and policies are always changing, and we cannot guarantee that information on our website is still up-to-date at the time that you are reading it.
Users of this website who access it from outside Ontario should note that The Defence Group provides criminal law services in the province of Ontario, in Canada. Information on this website might not be applicable to jurisdictions outside of Ontario. Every person is responsible for ensuring that they comply with the laws and regulations in their jurisdiction.
Please note that while we take appropriate precautions to ensure the security of our clients' information, we cannot guarantee that the information will always be 100% secure from unauthorized access.