Pot by Numbers: Significant Digits on Cannabis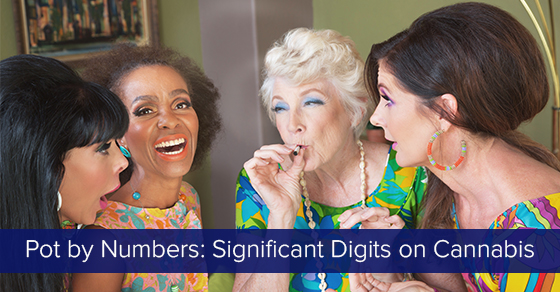 Recreational cannabis became legal in Canada in October 2018. With it came the end of thousands of arrests for possession for minimal amounts of cannabis. Nevertheless, some rules remain, and if you break those rules you may be fined or end up in jail.
As we enter the first summer where toking up is legal, it is worth reviewing the law around cannabis to ensure we enjoy it without becoming a criminal. Below we break down some laws, statistics, and some stories, around cannabis.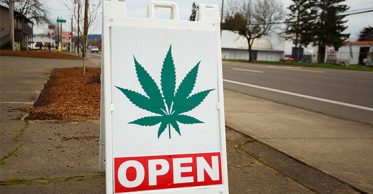 30 grams
In Ontario, individuals aged 19 and over cannot possess more than 30 grams of dried cannabis. Doing so carries a maximum sentence of five years less a day in prison. This is the same age to buy alcohol and tobacco in Ontario. However, this only applies to legal cannabis. Possession of any amount of certain forms of cannabis, like cannabis bought from an unlicensed retail store, is prohibited.
4
The number of plants individuals aged 19 and older can grow in their home for personal use, so long as the starting material was bought from the Ontario Cannabis Store or an authorized retail store. If an individual has more than 4 plants in the house, then he or she can be fined up to $5,000 or face 6 months in jail, or both.
9 metres
While it's getting warmer, it's not patio season for cannabis. It is prohibited to smoke or vape cannabis within 9 metres of a patio. Other prohibited outdoor areas to smoke or vape cannabis include community recreational facilities, school grounds, and children playgrounds. But you can smoke in many public parks.
17.5%
The number of Canadians aged 15 and over who reported using cannabis within the first three months of 2019, according to Statistics Canada. This is up 2% from the last three months of 2018. The province who uses cannabis the most in the first three months of 2019? Alberta.
2 nanograms of THC per ml of blood
While you may be able to smoke cannabis in certain places outside, you are still unable to drive high. Drivers who have 2 nanograms of THC per ml of blood or more will face penalties. More serious penalties are issued when the driver has more than 5 nanograms of THC per ml of blood, including imprisonment. However, if you are 21 or under or have a novice driver's licence, then you cannot have any cannabis in your system while driving.
Police test for cannabis through a field sobriety test, or if they reasonably suspect that a driver has cannabis in his or her body, through an oral fluid sample from the driver.
$250,000
In Ontario, anyone selling cannabis that is unauthorized to do so can be fined up to $250,000. They may also face imprisonment for up to two years less a day. And if it is not the first time someone is caught doing this, fines can increase up to $100,000.
$5,000
Be careful when crossing the border into another country with cannabis in your pocket. Importing or exporting cannabis includes fines up to $5,000 or 6 months in prison. The maximum penalty is 14 years in prison.
0 opioids
There have been zero documented cases of marijuana being cut with opioids. In May 2019, it was reported that the O.P.P. seized cannabis cut with carfentanil, an opioid more toxic than fentanyl. The substance, however, was later discovered not to be cannabis at all.
$66 per share
Canopy Growth, a major producer of cannabis who sells under the brand name "Tweed", has their headquarters in Smith Falls, Ontario, a town about an hour drive south of Ottawa. The industry has revitalized the town, which suffered high unemployment after the Hershey factor closed. One resident of Smith Falls and an employee at Canopy Growth started working in 2014 stuffing medical marijuana into pill bottles. At the time, he bought stock options at $3.50 a share. In October 2018, he cashed those shares in at $66 a piece. The Tweed plant now operates out of the old Hershey plant. No word on whether the increased consumption of pot has led to increased demand for Hershey chocolate bars!
13%
In the last year, the number of Canadians buying cannabis from illegal sources has sunk 13%. People who started using cannabis in the past three months were also more likely to buy it from a legal source. Among the reasons behind legalization for the Trudeau government was to weaken the black market for cannabis. It may be working.
94
The number of types of dried cannabis offered by the Ontario Cannabis Store. There is a three way tie for the most expensive: BC OG Sour Diesel, BC Delahaze, and BC Pink Kush. Each is priced for $14.87 per gram.
For more details about Canada's new cannabis law, click here.
If you have been charged with a drug offence related to marijuana or any other controlled substance, call The Defence Group for a free consultation at 877-295-2830.
Nicholas Kandel is a third year law student at the University of Windsor
Arun S. Maini is a criminal lawyer and former prosecutor with over 20 years of experience.