Case of the Week: Genocide and Jail: A Trauma Survivor Pays for Her Crime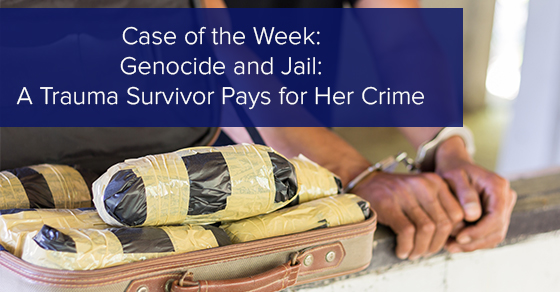 Sentencing a fellow human being is hard. A judge has to balance punishment for the crime against the circumstances and character of the person who committed that crime. But a recent case from the Court of Appeal highlighted just how hard that can be when an offender's personal circumstances are so traumatic, so life-changing, that they overshadow the crime itself.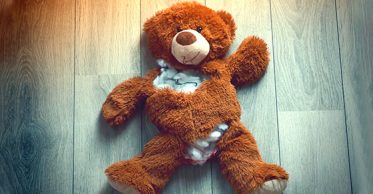 Agnes Murororunk were is just such a person. Born in Rwanda, she came to Canada as a refugee from Rwanda after the 1994 genocide. Her parents and her brother were slaughtered, and she was kidnapped by militiamen, who beat, tortured and raped her as a "prisoner bride". She now has HIV.
Agnes has a daughter, Olga, who was a child born from her mother's rape.
But despite these horrific events, which would have destroyed the will of most people to carry on, Agnes never acted like a victim. She raised her daughter on her own; she volunteered in her community; and she was a kind and compassionate friend to many of the 22 people who filed letters of support at her sentencing hearing.
But now Agnes is going to jail. For fifteen long years.
What did she do to end up a prisoner in a Canadian penitentiary?
For all of her good works, for all of the trauma that she survived, Agnes had a secret life. She was a drug smuggler. Between 2010 and 2011, she helped prepare and organize trips to and from Africa by two drug couriers who smuggled heroin into Canada. She helped make travel arrangements; met with the couriers, helped fit them with special undergarments to conceal the heroin, drove them to the airport, and made sure they got paid.
The street value of the drugs involved was over a million dollars.
She was found guilty after a trial, and the judge had to sentence her. That was no easy task. Drugs like heroin are pernicious, spreading addition, crime, and death throughout the community. Heroin does not come from Canada; it has to be brought here. And those who do, especially those who recruit, organize and outfit the smugglers (who are often vulnerable people desperate for money), are severely punished by the courts.
But the circumstances of Agnes Murororunkwere were so extreme and deserving of sympathy, not only for what she endured during the Rwandan genocide, but how she has survived and given back to her community.
However, the judge noted that there are some crimes that are simply too serious to warrant leniency, some crimes where the number one priority has to be to send a message to the public that such conduct cannot be tolerated. While she noted that Agnes had endured more adversity than most people could ever imagine, the judge decided that there was no connection between the trauma she suffered and the crimes she committed. For example, she wasn't being sentenced for killing her rapist; she was being sentenced for a crime based on greed.
Some people have a hard life. Agnes Murorounkwere's was harder than most. But tragically for her, she made a choice to become involved in crime, and that choice had serious consequences.
Agnes appealed her sentence, but the Court of Appeal found that the sentencing judge had applied all of the sentencing principles correctly, and confirmed the sentence.
Do you think that her sentence was a fair and just one? We covered the issue of drug smuggling in a previous blog, and in the media, both here and here.
If you have been charged with a drug offence related to marijuana or any other controlled substance, call The Defence Group for a free consultation at 877-295-2830.
Arun S. Maini is a criminal lawyer and former prosecutor with over 20 years of experience.