Supreme Court on Care and Control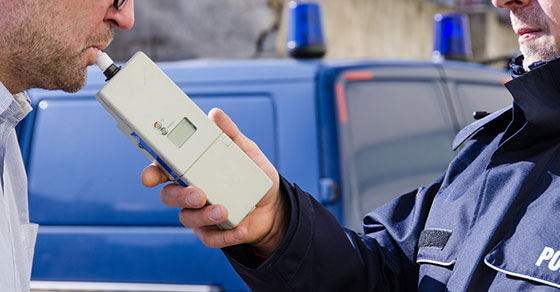 You don't have to be driving your car to be charged with a drinking and driving offence. You can be sitting on the passenger side, or even asleep in the back seat. You don't even have to have the keys in the ignition. As long as you are in "care and control" of your car, you can be charged with a DUI, Over 80, or Impaired Driving offence.
But when is a person in care and control of a vehicle? What if the ignition is off? What if the car is broken down by the side of the road? What if you have no intention of driving? The answer to that question surprises most people: section 253(1) of the Criminal Code says that any course of conduct associated with a vehicle "in circumstances that create a realistic risk of danger" is enough to be found guilty of care and control.
The Supreme Court of Canada recently decided a case on care and control. Until now, in almost every situation where you are in or even nearby a motor vehicle, whether you intend to drive or not, you were liable to be found guilty of care and control. The care and control defence lawyers have reviewed the Supreme Court's recent decision in R. v. Boudreault, and we conclude that it offers some breathing room for presenting a winning DUI defence when you are not actually driving.
Mr. Boudeault was too drunk to drive home. He put a plan in place to avoid driving while impaired: he called a taxi and sat in his car to wait for the cab, because it was the middle of winter. He turned on the engine and the heat and fell asleep. Instead of driving Mr. Boudreault home, the cab driver called the police.
The Supreme Court decided that being drunk in a car while the engine is running will usually be enough to be found guilty of care and control; however, in this case the fact that Mr. Boudeault had no intention of driving and had put a plan in place to get home by cab, was enough in that case to be found not guilty.
As we mentioned in our last post on DUI cases, it is encouraging that the Supreme Court, in the face of a government determined to erode the rights of the accused and to undermine legal defences, has tightened up the standard of proof the prosecution has to meet, so that there is now a real chance at presenting a winning defence in care and control cases. To read the case, click here.
The DUI defence attorneys at The Defence Group are here to advise and defend your drinking and driving case. Whether you are charged with impaired driving, care and control, or over 80, we have criminal defence lawyers available to help you from offices in Toronto, Vaughan, Scarborough and Oakville. Our drinking and driving lawyers cover the courthouses in Newmarket, Oshawa, Toronto, Milton, and anywhere else in the GTA.
We offer a free consultation, flexible payment plans and reasonable fees, and the best criminal defence anywhere.
For a free consultation or to visit our website, click here.