New Client Services at The Defence Group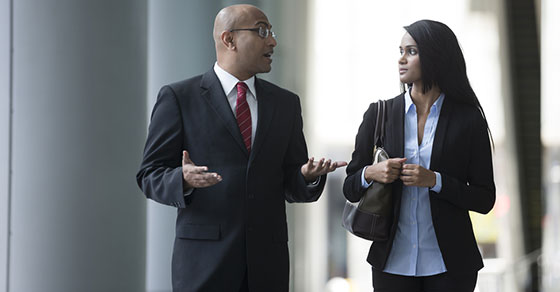 The criminal lawyers at The Defence Group are pleased to announce a new service for our clients: as of November 1st, 2012, we will be accepting payment by credit card.
Being arrested and charged with a criminal offence is a frightening and unexpected event. There is no insurance to protect you against a criminal charge, or to help you pay for your criminal defence, such as a dental or drug benefits plan through work. Suddenly your liberty is restricted by bail conditions; you are facing uncertainty and a lengthy wait to be exonerated after a criminal trial or negotiations with the Crown. You have to find and pay for good legal advice, all while trying to keep working, providing for your family, and managing your budget. It is one of the most stressful times of your life.
The criminal defence attorneys at The Defence Group understand the stress of defending a criminal case. That is why we offer a range of services designed to help you get back on your feet.
We Offer Flexible Financial Plans
We understand that one of the most important issues for most criminal defence clients is the cost of building the most effective criminal defence, or the cost of fighting a trial. That is why we offer a series of financial options to our clients to make the criminal defence process a bit easier to handle.
As of November 1, we accept retainer and fee payment by credit card: Mastercard or Visa, in addition to our other payment options: cheque, bank draft, cash and email transfer . Whatever your budget and circumstances, we try to offer payment plans that meet your needs.
At The Defence Group, we charge fixed "block" fees, so that you know exactly what your criminal defence case is going to cost. Unlike law firms that charge by the hour, we provide our clients with the comfort and certainty you need about how much your criminal law defence is going to cost, so that you can plan ahead and stick to your budget.
We also offer payment plans, so that you do not have to pay for the cost of your legal defence all at once.
We Have Four Criminal Law Offices in the GTA To Serve You
The criminal lawyers at The Defence Group want to minimize the anxiety and stress that you are experiencing by making the process as trouble-free for you as we can. That includes services such as evening appointments, so that you can go to work or school during the day. That includes staffing four offices around the GTA to serve you closer to where you work and live. Our Newmarket criminal defence lawyers work out of the Vaughan office, near the Vaughan Mills Shopping Centre; our Brampton and Milton criminal defence lawyers will meet you in our Oakville office; and our Oshawa and Scarborough criminal defence attorneys are conveniently located at our Scarborough office in The Consilium, near the Scarborough Town Centre. As always, the main office of The Defence Group is in downtown Toronto, near Yonge and Bloor. Our Toronto criminal defence lawyers are close to all the Toronto courthouses from the office: College Park, Old City Hall, North York at 1000 Finch Ave. W., Etobicoke at 2201 Finch Ave. W., and the Youth Court at 311 Jarvis St..
We Go To Court- So You Don't Have To
We get it: you are busy. You are stressed out. You don't want to spend a day every month sitting in a crowded criminal courtroom waiting for your case to be called. That is why our criminal defence attorneys appear in court on your behalf- so that you don't have to. In the criminal court process, your case will come back to court once a month during the analysis/discovery stage, and the negotiation stage; that can sometimes take months. Why put your job at risk by asking the boss for a day off every month; why lose a day of school or miss an exam when you don't have to? At The Defence Group, we have you covered. You will only have to come to court on the last day, or the trial.
We Can Always Be Reached- 24/7
The criminal lawyers at The Defence Group know that you need answers. We are there to provide you with them, and to help you whenever you need it. That is why we have an emergency line that operates 24 hours a day, 7 days a week. If you are arrested, or the police are at your door- we are there. If you need bail, or urgent advice- we are there.
Our criminal defence attorneys pride themselves on our communications skills- in court and out. Our clients can always reach us, in every way: by telephone, fax, email, text message, at the office, on the road, or even on evenings and weekends. We understand that a criminal case is a serious matter for you; and we make sure that we are there to help you- wherever, and whenever, you need it.
The Newmarket, Toronto, Milton, Brampton and Oshawa criminal lawyers at The Defence Group are always available to serve you- wherever, whenever you need our help. And we offer the flexible payment plans to make sure you can get back on your feet. For a free consultation, call us at 877-295-2830 or toll free at 1-877-295-2830, or contact us by clicking here.