Is COVID-19 Having an Impact on Jail Sentences?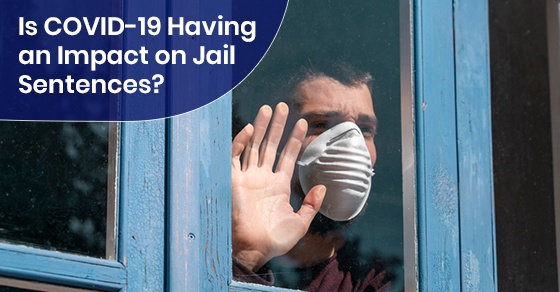 Blog by Cassandra Beaulac and Arun S. Maini

Are judges imposing fewer jail sentences during the COVID-19 pandemic?
While this public health crisis is still fairly new, the answer so far appears to be yes- judges are more reluctant to impose jail sentences; more willing to release inmates early; and more willing to consider alternatives to incarceration, such as conditional sentences.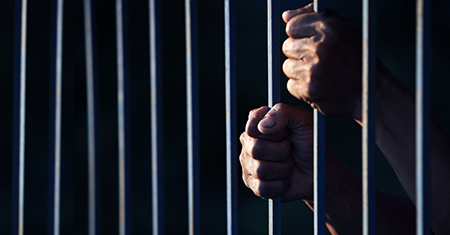 Are more people being released on bail as a result of the Coronavirus?
The answer is yes- more people charged with criminal offences are being released due to the pandemic. They are being released as a result of the recognition by the courts that jails are places where the disease can spread easily, and access to treatment is limited.
How are the courts responding to COVID-19?
For people facing criminal charges, they are being released on bail more frequently than before. There are three ways in which defendants are being released more frequently on bail:
Accused persons newly arrested are being released more often by police from the station. Police are sending fewer cases to court for a bail hearing than in the past. Taking advantage of the powers that they have in the Criminal Code, more people are being released from the police station on an Undertaking or Promise to Appear, instead of being held in custody for a bail hearing the next day;

Accused people held in custody for a bail hearing in court are being released more frequently as a result of the greater willingness of Crown attorneys to consent to their release; and the greater willingness of Justices of the Peace to grant bail. These hearings, which used to require that inmates be transported from the police station or the jail to court, are now being done by conference call;

Inmates who were detained before the pandemic struck are also being released more often than before. Judges conducting bail reviews of defendants who have been denied bail, are taking a more humanitarian view of the situation, and recognizing that jails are breeding-grounds for the spread of disease such as COVID-19. It might seem dramatic to say that a jail sentence in the time of Coronavirus could be a death sentence, but given the overcrowded conditions of most jails, this might not be an exaggeration.
An Example of the Impact of COVID-19 on Bail
A recent bail review decision sheds light upon the impact of COVID-19, and the hardships experienced by the accused because of the novel coronavirus. In R. v. J.S., the accused brought a bail review application to appeal his detention order. The bail review was heard by way of teleconference, in accordance with the Ministry of the Attorney General's new Coronavirus directives.
The Criminal Code provides that there are only three circumstances in which a bail review judge can vary a detention order:
Where the justice has erred in law;
Where the earlier decision was clearly inappropriate; and/or
Where there is a material change in the circumstances.
In R. v. J.S., defence counsel for the accused argued that the Justice of the Peace erred in detaining the accused, and that there was also a material change in circumstances because the new sureties proposed presented a better plan of release than before, and the current risk posed by COVID-19 introduced particularly challenging hardships as a result of the accused's incarceration. The presiding justice agreed.Justice Copeland had this to say about the impact of the COVID-19 situation:
"In my view, the greatly elevated risk posed to detained inmates from the coronavirus, as compared to being at home on house arrest is a factor that must be considered in assessing the tertiary ground. I want to be clear that I am not suggesting any failure of the correctional authorities to take appropriate steps to attempt to keep inmates healthy, and to attempt to limit the spread of the virus. But I take notice of the fact, based on current events around the world, and in this province, that the risks to health from this virus in a confined space with many people, like a jail, are significantly greater than if a defendant is able to self-isolate at home."
"The virus is clearly easily transmitted, absent strong social distancing or self-isolation, and it is clearly deadly to a significant number of people who it infects. The practical reality is that the ability to practice social distancing and self-isolation is limited, if not impossible, in an institution where inmates do not have single cells. I note that this factor concerns not only Mr. S's own health, but also the preservation of scarce hospital resources to treat patients. If more people are infected, those resources will be more strained."
The bail review application was granted, and the accused was released on a strict house arrest bail with the new proposed sureties.
An Example of the Impact of COVID-19 on Sentencing Hearings
In R. v. Kandhai, Jeremy Kandhai pled guilty to one count of possession of a prohibited firearm with accessible ammunition and one count of breach a firearms prohibition order. Sentencing was originally scheduled for March 30, 2020, but Justice Harris brought the sentencing date forward in light of risks imposed by COVID-19.At the time of sentencing hearing, Mr. Kandhai had been in custody since his arrest date, September 9, 2019. With enhanced credit (which is usually 1:1.5 days), Mr. Kandhai had been in custody to date 45 months, or roughly three years and nine months. The Crown's position on sentencing was 4-5 years custody. The defence position was 3 years custody. The defence made an application for enhanced credit beyond that usual 1:1.5 credit, arguing that COVID-19 has provided for a disproportionately punishing incarceration, and that the accused should be granted increased credit. Justice Harris agreed with the defence, and determined that Mr. Kandhai was in a "time served" position. Mr. Kandhai was released.
In his reasoning, Justice Harris touched upon the impact of COVID-19, and how it influenced his decision:
"Most pertinent to mention for the immediate purposes for today is the pandemic threatening us all. Although there is a risk of overemphasizing it on sentence, the pandemic is nonetheless a significant factor."
"Hardship in serving a jail sentence has been a proper consideration in crafting an appropriate sentence. There is no specific evidence before me as to the effects on Mr. Kandhai, but there need not be. It is obvious at least up to a certain degree. The entire country to being told to avoid congregations of people. A jail is exactly that, a state mandated congregation of people, excluded from the rest of the population by reason of their crimes or alleged crimes. The situation, which has led to drastic measures in society at large, is bound to increase day to day hardship in prison and the general risk to the welfare of prison inmates. Given how much time he has served thus far in custody, it is in Mr. Kandhai's interests and the public's interests as well, that he be released at this point in time."
"Section 650(2)(b) of the Code allows an exception to the fundamental rule that the accused ought to be present during trial proceedings against him. A judge has the discretion to permit an accused's absence on "such conditions as the court considers proper." That is the situation here. The truly extraordinary circumstances brought about by COVID-19 and the virtual closure of the Superior Court speak for themselves.
How will the impact of the Coronavirus affect court proceedings when the pandemic is over?
The justice system is slow to change, slow to adopt new technologies and to change the way that they conduct business. However, the sudden onset of the Coronavirus crisis forced the courts to adapt quickly, and to implement measures that would have been unthinkable only a few months ago, such as bail hearings by telephone. Many of these changes that were hastily put into place when the Coronavirus crisis hit the justice system might remain in place when the emergency is over, because they make practical sense, and save time and money, which are always in short supply.
Hopefully, procedures that save time, cost and inconvenience to defendants, police and court staff, such as handling procedures like bail hearings by video or telephone instead of requiring them to be physically transported to court, will become more the norm when the crisis is over.
The federal government will have to review its laws, and provide more flexibility to judges and Crown attorneys to consider alternatives to incarceration in overcrowded, disease-prone jails, such as lifting the restrictions on conditional sentences that have been imposed as part of the "law-and-order" agenda of recent governments during the past decade. And provincial Crown attorneys will need to become more flexible in their approach to plea negotiations. If they do so, they can resolve more cases, and thereby reduce the backlog in the courts, a backlog that is only getting worse as a result of the suspension of most court proceedings during the pandemic.
Cassandra Beaulac is an articling student and a graduate of the University of Windsor Law School
Arun S. Maini is a criminal lawyer and former prosecutor with 25 years of experience.