I Missed My Court Date. What Happens Next?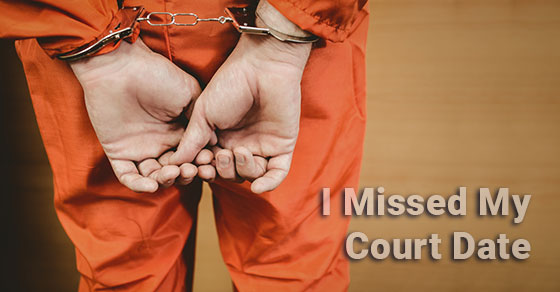 Blog by Cassandra Beaulac and Arun S. Maini
Recently, a man was arrested by Belleville police for transportation fraud. The arrest followed one day after the man was alleged to have taken a taxi cab ride from Toronto to Belleville, and skipping out on a hefty $480.00 bill. Scheduled for a first appearance in a local Belleville court a month after his arrest, the accused did not show up. Soon after, a bench warrant was issued for his arrest.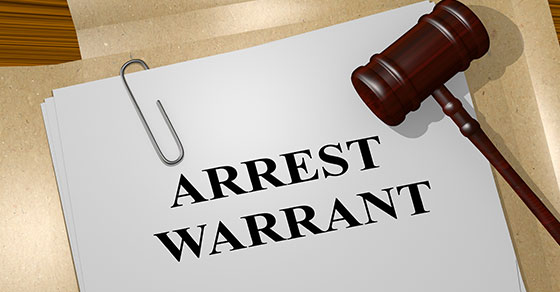 The above case paints a picture that is typical of many offences that arise out of disobeying the administration of justice. Sometimes these are referred to as the "revolving door" of the court system, since often those who fail to show up in court or to obey their conditions are suffering from substance abuse, mental health issues, or both. On the other hand, because they are offences against the court and the justice system itself, they are often treated harshly.
What Happens If I "Fail to Appear" In Court? What Is a Bench Warrant?
If you miss a court appearance, the justice of the peace or judge presiding will issue a "bench warrant" for your arrest. A bench warrant authorizes the police to arrest you. Once arrested, you may be held for a bail hearing, or detained in pre-trial custody.
What Is a Discretionary Bench Warrant?
A "discretionary" bench warrant is different from a bench warrant. When the bench warrant is discretionary, the court adjourns the matter for which you were scheduled to appear without sending the bench warrant to the police to be executed. This discretionary bench warrant will then be rescinded if you attend your next court scheduled appearance. However, failing to attend the next scheduled court appearance will result in the discretion being "removed" from the bench warrant and it will be forwarded to the police so that they can go out and arrest you.
What If I Cannot Make it to Court?
If you cannot make it to court, you have to make sure that the court knows. You cannot just choose not to show up. Call your lawyer and let her know. Sometimes lawyers will handle routine court appearances on your behalf so that you do not have to keep going to court as the case winds its way through the process. This frees you up to go to work or school, and not to have to deal with the inconvenience and stress of going to court, especially for the routine monthly status updates.
Your lawyer can advise you as to when you have to be present in court, such as for setting a trial date; entering a plea; or on the day of your trial.
If you don't have a lawyer, contact the Duty Counsel office at the courthouse and let them know what the problem is. They might be able to reschedule the court appearance for you, or let the court know that you will be late. But duty counsel is not the same thing as having your own lawyer, and they will not reschedule a court date for you unless you have a good reason for not being able to appear. If it's a medical reason, make sure you bring a doctor's note next time.
What Happens When a Bench Warrant is Issued?
In the event that a bench warrant is issued against you, the police have the ability to arrest you at any time. Generally, when a bench warrant has been issued, you have two options: to try and get the bench warrant cancelled or revoked, or to turn yourself in to the police.
If only a small amount of time has elapsed since the bench warrant was issued (usually within 24 hours), you can attend the court and ask the court to have the bench warrant cancelled. You will need to prove to the court that they had a "lawful excuse."A lawful excuse could be the death of an immediate family member, an illness that required medical attention, or any other excuse that the court deems to be acceptable. It helps if you had left a message with the Duty Counsel when you realized that you would not be able to make it.
If it is too late for the bench warrant to be revoked, your best option is to turn yourself into the police, as opposed to waiting for the police to arrest you. If you turn yourself in, it demonstrates responsibility and accountability, and will more likely get the respect for the court – which may increase your chances of being released back into the community after their bail hearing.
The Belleville man accused of stiffing the taxi cab driver of a staggering bill in excess of $400 was arrested two days after the issuance of the bench warrant. The accused, who chose not to turn himself in or attend court to demonstrate a lawful excuse for his missed court appearance, was held in pre-trial custody pending his bail hearing.
If you are facing criminal charges and need the advice of an experienced and skilled lawyer to help you through the legal process, contact us for a free consultation at 877-295-2830.
Cassandra Beaulac is a recent graduate of the University of Windsor Law School
Arun S. Maini is a criminal lawyer and former prosecutor with over 20 years of experience.