How Are the Courts Responding to COVID-19?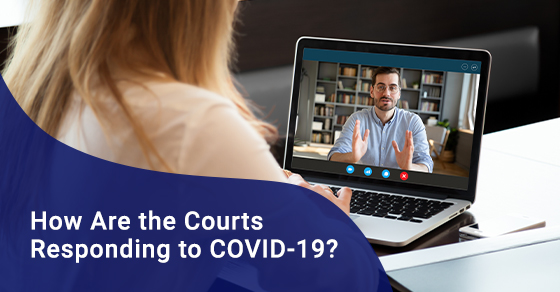 Blog by Cassandra Beaulac and Arun S. Maini
On March 11, 2020, the World Health Organization declared that the Novel Coronavirus (COVID-19) was a global pandemic. Originating in Wuhan, China, COVID-19 is a virus that causes a respiratory infection that can range from mild to severe symptoms. The first presumptive case of COVID-19 in Ontario was identified on January 25, 2020.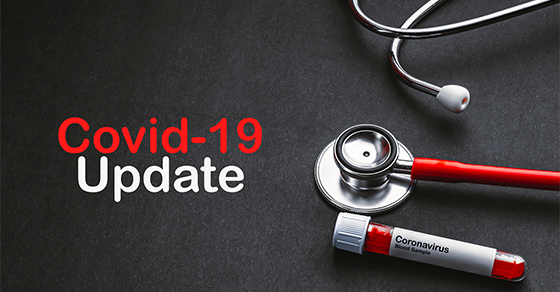 We must keep ourselves and those around us safe by following the orders and guidance of our public health authorities. "Flatten the curve" is the rallying cry of the COVID-19 pandemic. But, what does that really mean for our criminal justice system, our justice partners, and most importantly, those who are either accused or convicted of crimes as they navigate the criminal courts?
Reduced Court Operations
In response to the COVID-19 pandemic, Ontario criminal and family courts are not operating normally. The Ministry of the Attorney General is responsible for the courts administration, and ensuring that courts operate effectively and properly. The Ministry of the Attorney General has issued a directive in response to COVID-19 to reduce the number of people who attend court. This is because the number of people who attend court needs to be significantly reduced to ensure the safety and wellbeing of all court participants. This includes judges and justices of the peace, all court staff, litigants, and witnesses, as well as accused persons, both in-custody and out-of-custody.
Out-of-Custody Accused
1. Regular Criminal Case Management
If you are an out-of-custody accused, unless you have an urgent criminal or family matter court appearance before the Ontario Court of Justice between March 20, 2020 and May 29, 2020, you are being directed by the Ministry of the Attorney General to not attend court. Your matter will be adjourned in your absence by way of a discretionary bench warrant that is returnable in 10 weeks' time. Depending on the progression of the COVID-19 situation, court dates may be further adjourned to a later date. Accused persons will be required to attend court on this new date. The Ontario Courts of Justice has provided a helpful website that keeps track of adjournment dates in regular criminal case management courts for out-of-custody accused persons.
2. Trials and Preliminary Inquiries
All criminal trials and preliminary hearings scheduled between March 20, 2020 and May 29, 2020 are suspended for the time being, unless the judge is seized of it and decides to proceed with the matter. Trial and preliminary hearings will be rescheduled in the accused's absence.
3. Judicial Pretrials
Judicial pretrial continue to operate and be made available to accused persons. They will, however, only be available by telephone.
In-Custody Accused
The impact of COVID-19 will be exceptionally challenging for in-custody accused persons. The Ministry of the Attorney General recognizes that in-custody matters must be prioritized, and where matters are ready to proceed, they are able to proceed. Where possible, the courts will make full use of video and audio technology to address criminal proceedings for in-custody accused persons. This means the vast majority of accused persons will not be physically transported to court, and will appear by video remand from the police station or jail they are located at.
The court is reducing the number of courtrooms that will operate. Courtrooms will remain open to preside over:
Regularly scheduled bail courts, remand and plea courts for in-custody accused persons;
Plea courts for urgent out-of-custody matters; and
Urgent, and or essential intake court functions. For example, this may include bail variations, surety substitutions, and bail revocations.
On March 27, 2020, Ontario's Chief Justice issued new directives governing Ontario court operations. Some of these changes include:
In-custody accused will no longer be appearing in-person in courtrooms, and will be appearing by video remands from the jail or police station;
Police are strictly monitoring access to the courthouse, and only controlled entrance will be allowed for those attending for a court-related purpose. Courtroom attendance will be strictly limited to the judicial official, essential court staff (such as court clerks, reporters, and special constables), and witnesses. Appropriate social distancing measures will be strictly enforced; and
Robust and enhanced cleaning of all operational courtrooms, and the working areas of all staff daily.
Cassandra Beaulac is an articling student and a graduate of the University of Windsor Law School
Arun S. Maini is a criminal lawyer and former prosecutor with 25 years of experience.