Driving While Black: Racial Profiling By Police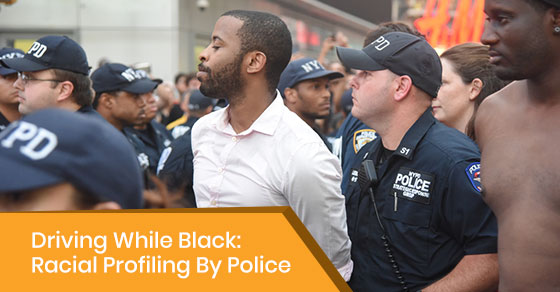 Blog by Cassy Beaulac and Arun S. Maini
In January 2019, Members of Pride Toronto voted by a narrow margin of 163-161, to ban uniformed police officers from participating in the widely celebrated parade.
Why would an organization that celebrates diversity and inclusion choose to exclude a community-wide agency like the police force?
What we are seeing is angry reaction to failures by the police to follow through on their stated commitments to equality and respect for diversity. The immediate complaint of the gay community is the failure of the Toronto Police to take seriously their concerns that a serial killer was operating in their midst for years, a fear that was proven to be correct when Bruce McArthur was eventually charged and convicted of multiple murders of gay men. Members of Pride Toronto argued that the police hadn't done enough to solve what would have become the biggest forensic investigation in Toronto.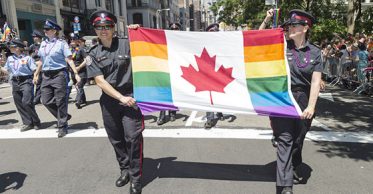 But that is not the only reason. For this summer's anticipated parade, Pride members have cited decades of hostility towards not only the gay community, but the black community as well.
Racial profiling has always been at the forefront of the community's psyche. It has often been dismissed or ignored as being a misperception, or a response to occasional claims that the majority of urban crimes are committed by black people.
But racial discrimination by police is not a myth, it is an irrefutable fact. Police in Ontario target black people, and subject them to harsher treatment than the white population.
R. v. Brown, a landmark racial profiling case, found that social science research supports that racial profiling is fact, and not fiction. Justice Morden, writing for a unanimous majority of the Court of Appeal in Brown, defined racial profiling as "the reliance on learned stereotypes about race and crime, often subconsciously, in the decision-making process." Following Brown, leading racial profiling cases, Peart and Lam defined racial profiling as the follows:
"Racial profiling occurs when race or racialized stereotypes about offending or dangerousness are used, consciously or unconsciously, to any degree in suspect selection or suspect treatment."
The racial profiling definition defined in Peart and Lam is now widely accepted as the leading authority.
Brown developed the "correspondence test" for establishing racial profiling. Justice Morden held:
"Where the evidence shows that the circumstances correspond to the phenomenon of racial profiling, the record is then capable of supporting a finding that the stop was based on racial profiling."
In Peart, Justice Doherty, penning for the majority in the Court of Appeal, described how to apply the correspondence test:
"The courts, assisted by various studies, academic writings, and expert evidence have come to recognize a variety of factual indicators that can support the inference that the police conduct was racially motivated, despite the existence of an apparent justification for that conduct…The indicators of racial profiling recognized in the literature by experts and in the case law assist a trier of fact in deciding what inferences should or should not be drawn and what testimony should or should not be accepted in a particular case."
David Tanovich, a criminal law professor at the University of Windsor, adopted cited four manifestations of racial profiling in his 2017 work, "Applying the Racial Profiling Correspondence Test":
1. Explicitly using race as a part of the "criminal" profile. This could include correlating "security and terrorism" with an individual being Middle Eastern in the setting of an airport security search;

2. Street checks. This is a method by which police engage in heightened surveillance of racialized communities. This could include carding, recognizance checks, the running of license plates, ID checks, and performing "opportunity buys";

3. "The Usual Offender." Criminal investigations that are grounded in racialized ideas about the "usual offender" try to justify arbitrary stops and detentions. This often includes:

a. Turning left on a red
b. Throwing a cigarette out the window
c. Tinted windows
d. "Wellness checks" on a sleeping driver in a parked vehicle
e. Changing lanes without signalling
f. Rear seat passenger not wearing a seatbelt

4. "Spidey Sense." A "spidey sense" is exactly what it sounds like – police choosing to interpret certain behaviors and mannerisms as an indication of guilt or wrongdoing.This can include inferring guilt or incrimination from the following:

a. "Looking nervous"
b. "Looking away," avoiding eye contact, or wearing sunglasses
c. Walking away from police, or refusing to speak with police
d. Hand movements, such as the keeping of hands in pockets
e. Wearing "hip-hop" clothing
f. Contents of a car, such as visibly apparent duffle bags
Relevant inquiries should be made as to whether the pretext leading up to the use of investigative power was grounded in racialized stereotypes of criminal behavior, Tanovich contends. One should consider the "totality of the circumstances." Tanovich lists some of the scenarios that might imply racial profiling:
1. The activity under investigation is inconsistent with the normal duties of that particular officer. For example, it would be highly unusual for an Emergency Task Force officer to issue a ticket for speeding;

2. The timeframe in which it took for the stopping of a vehicle. It would be highly suspicious for an officer to allege a driver of a vehicle was not wearing a seatbelt, after following him for five minutes;

3. The officer went "out of their way" to make a routine stop. It would be highly unusual for an officer in a busy metropolitan city to make a U-turn in busy, ongoing traffic because a driver of a vehicle failed to signal lane changes;

4. The officer made a call to dispatch for "back-up." It would be extremely unusual for an officer to make a call for back-up concerning a routine, low-risk offence, such as driving without a seatbelt, or for throwing a cigarette out a window.
Cases and studies that shed light on discriminatory practices like racial profiling are a step in the right direction. Does boycotting the police from participating in Pride events help or hurt efforts to curtail discrimination? Arguments can be made either way, although fighting discrimination with discrimination, as opposed to setting an example of tolerance and inclusivity, does seem petulant and counter-productive.
In response to the vote, the Toronto Police Association issued the following statement:
"We remain committed in maintaining a dialogue with Pride Toronto, as well as the larger LGBTQ community to deliver policing services that are inclusive and responsive to the needs of the community, regardless of the outcome of one particular vote or event."
The month-long festival is set to begin June 1, 2019.
Cassy Beaulacis a recent graduate of the University of Windsor Law School
Arun S. Maini is a criminal lawyer and former prosecutor with over 20 years of experience.