DNA and the Serial Killer: Modern Tool for The Most Ancient of Crimes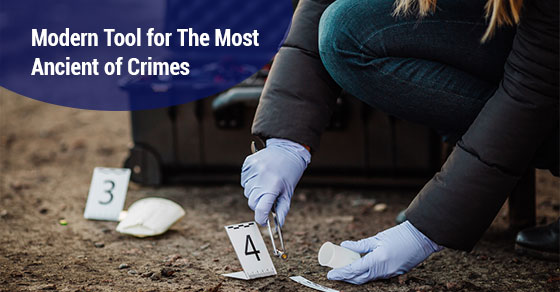 Bruce McArthur, allegedly one of the worst serial killers in Canadian history, roamed the streets for years as his victims disappeared one by one.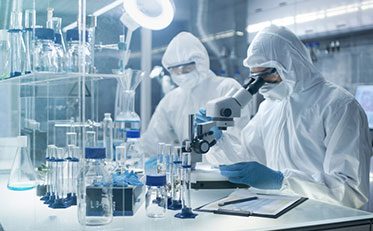 How was he caught? One key factor was that a sample of his DNA was uploaded to Canada's DNA databank when he was convicted assault causing bodily harm and assault with a weapon in 2003. He was ordered to provide a sample of his DNA, as are thousands of Canadians who each year are convicted of criminal offences.
This collection of DNA samples, now routine in Canadian courts, helped police to solve a series of unsolved murders committed against Toronto's gay community.
When police locate DNA evidence at a crime scene, they can compare it to the DNA of known suspects (either because their DNA is already in the databank; by getting a court order for a DNA sample; or by obtaining it from the suspect voluntarily or secretly).
But when the offender is not a suspect or is unknown to police, having a database of the DNA profiles of thousands of criminal offenders is a helpful tool. Many cases have been solved by police having access to such a database; and many suspects have been cleared because their DNA does not match the sample the police have retrieved from the crime scene.
One reason that the database works is that it is a fact that many people who commit serious crimes are not doing so for the first time. And if they were apprehended and convicted in the past, a quick check of the DNA databank can result in previously unheard of efficiencies in the investigation of unsolved crimes.
DNA Orders are court orders that permit specialized law enforcement officers to take bodily samples, typically through a mouth swab for the purpose of adding the record of the offender's DNA to the national database.
Given the significant effect on the privacy and security interests of the offender, only "designated offences" are eligible for DNA Orders. In addition, unlike the UK for example, where the police can take DNA like fingerprints upon arrest, in Canada only a convicted offender can be required to provide a DNA sample. The offence for which the DNA Order is sought must be either a "primary designated" offence, for which it is mandatory, or a "secondary designated" offence, for which it is discretionary.
Primary designated offences are divided into two categories. The first category comprises of mandatory DNA Orders under Section 487.051(1) of the Criminal Code of Canada. Some of these offences include incest, sexual interference, murder, and assault with a weapon or assault causing bodily harm. The sentencing hearing judge presiding before McArthur's 2011 assault convictions was required to issue a DNA Order, as assault causing bodily harm was a designated offence for which a mandatory DNA Order was to follow.
The second category of primary designated offences is sometimes referred to as a "presumptive" DNA Order. A DNA Order under this category can be made if the offence is listed under Section 487.04(a.1) to (d), except for (c.2) of the Criminal Code of Canada. Some of these offences include using explosives, hijacking, or trafficking persons. However, the court may refuse to make a DNA Order under this second category of primary designated offences where "if it is satisfied that the person has established that the impact of such an order on their privacy and security of the person would be grossly disproportionate to the public interest in the protection of society and the proper administration of justice, to be achieved through the early detection, arrest and conviction of offenders."
Distinct from primary designated offences are those known as secondary designated offences. Pursuant to Section 487.051(3)(b) of the Criminal Code of Canada, DNA Orders can only be granted for secondary offences where the prosecution applies, and where the court is "satisfied it is in the best interest of the administration of justice to do so…" Examples of such secondary offences include indecent acts, criminal harassment or assault.
There are three factors for the court to consider when it comes to taking a DNA sample for a secondary designated offence: the particular criminal record of the offender; the nature of the offence; and the impact on the privacy and security of the offender.
The imposition of DNA Ordersserves multiple purposes and functions in the criminal justice system. They are intended to deter potential repeat offenders; promote a greater safety of the community; and serve effectively when a serial offender is at work, such as Bruce McArthur who is alleged to have committed multiple murders. DNA Orders can also assist in solving "cold crimes," streamline investigations, and most importantly, assist the legally innocent by early exclusion from investigative suspicion(or in exonerating those who have been wrongfully convicted). In fact, most of the innocent people who were wrongfully convicted in Canada in recent decades were exonerated because of the science of DNA.
Criminal activity has always been part of the dark side of human history. But thanks to the science of DNA analysis, police and the courts have a tool to solve crimes and to ensure that only the guilty are convicted.