Defence Group Lawyer Wins Jury Trial In Sex Assault Case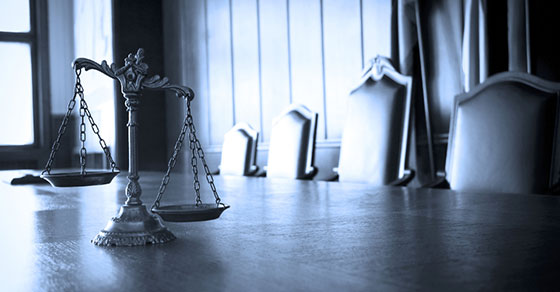 Managing Director of The Defence Group, Arun S. Maini, has practised criminal law for twenty years. As a former federal prosecutor and former Crown attorney, he knows a thing or two about jury trials, having litigated (and won) dozens of them. The latest victory for Mr. Maini and The Defence Group was a tough case in an even tougher jurisdiction-Barrie.
Barrie is a "law-and-order" jurisdiction. That means that the police are meaner, the prosecutors take a hard-line, and judges don't have much room for reasonable doubt. There are always exceptions, of course, but when you are defending a client on a serious charge, you cannot afford to take chances with his freedom and his future.
Mr. Maini recently fought (and won) a sexual assault trial in Barrie for a client who had three strikes against him in Barrie: he was dark-skinned; he had recently fired his earlier lawyer; and he had apparently confessed to the crime.
Anil S. had recently come to Canada from Pakistan to study and work. He got a job through family connection working as a cook in a small town near Barrie. As the only dark-skinned guy in town, he tried hard to fit in. One night he asked a group of his co-workers if he could join them at a local bar. He got drunk and ended up at the home of an equally drunk young woman who told him he was exotic. They had sex and he stayed the night at her place.
Problem was, she had a boyfriend at the time. The next day she had regrets, and called the police to say that Anil had raped her. To make matters worse, when Anil went to work the next day, and was being teased by his coworkers who had seen him leave the bar with her, he told them he had raped her! (It would be hard to find a worse choice of words, and worse timing to say them).
Why would a young white woman want to sleep with a poor dark-skinned immigrant? That was the politically incorrect, but very real question that police and prosecutors asked themselves in Barrie.
Anil P. hired a local lawyer, who unfortunately was very quick to take his hard-earned money, but not so quick to do anything useful to prepare his defence. This lawyer wasted the most precious opportunity that a criminal defence lawyer has in a serious case of sexual assault: the preliminary hearing. The preliminary hearing is an opportunity to test the evidence and begin setting up the defence for trial. It is the single most important step in defending a sexual assault case. And Anil's lawyer blew it, due to either inexperience or incompetence.
So when Anil contacted The Defence Group for help, he was in serious trouble. His trial was only three weeks away, and he had no lawyer. Mr. Maini, who had been booked for a four week pretrial motion in a big organized crime case, agreed to take on Anil's case when the other motion was postponed.
Because Mr. Maini has the knowledge, experience and an excellent success rate in defending sexual assault cases, he was able to prepare quickly. The trial began with jury selection, a tricky proposition in a jurisdiction with a mostly white rural population. Mr. Maini had a sense of the type of jurors he wanted for the case, and was able to select eight men and four women to be a jury of his client's peers.
When the complainant who had accused Anil of rape took the witness stand, she had been well prepared and was ready to fight. And because Anil's earlier lawyer had wasted the preliminary hearing, there were not many traps set up for her in advance.
Mr. Maini cross-examined the complainant about her motive to lie, her failure to report the allegations in a timely fashion, and took her through the details of the alleged sexual assault to show that what she was claiming was either far-fetched or impossible.
In addition, as part of the criminal defence strategy, Mr. Maini counterpunched against the Crown's case by calling the client Anil S. to testify. It is critical for a defendant to testify in a credibility case such as a sexual assault trial. It is important for the client to be properly prepared to anticipate and answer questions, but not to appear coached. This is an important area of trial preparation in a sexual assault defence, and one which is often overlooked by criminal defence lawyers who do not have the knowledge or experience of the sexual assault lawyers of The Defence Group.
Anil S. did very well in his testimony. The Crown tried her best to trip him up, to no avail. He was even able to explain why he told his coworkers that he had raped the complainant, admitting that it was a crude and inappropriate way to try to impress them.
After closing arguments and the judge's instructions, the jury took less than three hours to reach a verdict: Not Guilty.
Anil S. got his freedom back; and the sexual assault lawyers at The Defence Group won yet another victory.
See Anil S.'s testimonial here.
For a free consultation with our sexual assault defence lawyers, click here.