Bail and The John Howard Society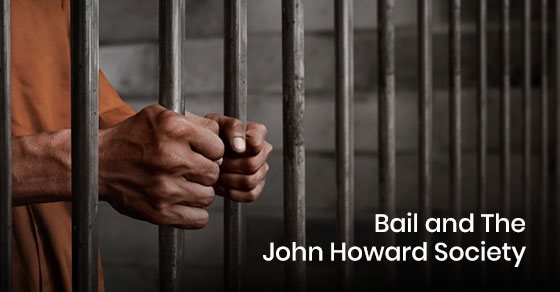 Blog by Cassy Beaulac and Arun S. Maini
At any given time, over 12,000 individuals are detained in pre-trial custody in one of Canada's many provincial jails.  "Pre-trial custody" means that these are people who have not been found guilty, are legally presumed to be innocent, and are awaiting either a bail hearing or a trial.
Most people think that jails are for offenders who are found guilty, but that is no longer the case. It has been over a decade ago since our provincial jails began housing more individuals in pre-trial custody, than those who had been convicted.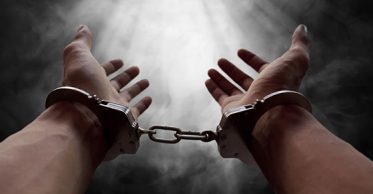 This increase in pre-trial custody begs the question as to the driving force behind this startling surge.  Clearly, it is not a response to crime: crime has been steadily declining in Canada for the past two decades.
Has the government forgotten that liberty, enshrined in section 11(e) of the Canadian Charter of Rights and Freedoms, is a fundamental right?
"Any person charged with an offence has the right to not be denied reasonable bail without just cause."
There are many reasons as to why the Canadian courts are seeing a recent trend in the denial of bail. The Canadian Civil Liberties Association ("CCLA") questions whether our criminal justice system has adopted an unnecessarily risk-averse culture that prefers to "err on the side of caution," worried that someone might "re-offend" if released on bail.But it is Canadian bail courts that regularly impose conditions that "set people up to fail," the CCLA contends.  For example:
Abstinence (the prohibition of consuming alcohol or illicit drugs) are imposed on those who are addicted to drugs and alcohol;
Residency (the requirement of a fixed address) conditions are imposed on those who are without residency, transient and homeless;
Conditions that require strict "check-ins" are imposed on those who have an inability to access these check-in points because they are inaccessible by public transit;
Rigid curfews that substantially interfere with employment and education obligations are imposed.
The list goes on and on.
Most concerning is the over-reliance on sureties – an individual who pledges financial indebtedness to the court, and agrees to supervise the individual subject to bail in the community.  If the supervised individual subject to the bail conditions violates a condition, the surety may lose the pledged money.
The CCLA finds that the Yukon Territories and Ontario are unique in insisting on sureties to secure release.  Yet a "surety release" is one the most restrictive forms of release.  The ability of an accused person to locate an acceptable surety prior to a bail hearing, and ensure that such a surety is able to testify in court is no small task, and for many people, including the mentally ill, addicts, and the homeless, a surety requirement for bail is equivalent to a jail sentence.
Fortunately, there are agencies like the John Howard Society who exist to provide support to the most vulnerable people facing incarceration, those who have few resources and limited social support.
What is the John Howard Society?
The John Howard Society ("JHS") , among its many roles, is a bail supervision program, that advocates for the judicial interim release ("bail") for those who would otherwise not receive a release, most often because a suitable surety cannot be located.
The JHS, which is funded by the Ministry of the Attorney General, provides an alternative to incarceration for those awaiting trial.  The JHS provides community supervision to eligible individuals who do not meet financial or social support requirements (such as surety releases) to meet bail requirements.
The JHS does more than just bail.  The JHS responses to the social, economic, mental health, physical health and substance abuse needs out their clients by providing information to assist with referrals for appropriate programs.  These could include help with Ontario Works ("OW"), Ontario Disability Support Program ("ODSP"), employment, counselling, education, treatment for addiction and mental health needs, education and vocational programs.
Eligibility is a delicate process. There are many considerations to make.  Generally, prospective clients will need to satisfy the following requirements:
     Be at least 16 years of age awaiting a bail hearing, or requesting a bail review;
     Have not had more than three "fail to comply" charges (bail violations) within the last two years;
     Do not have access to a suitable surety;
     Have an address.  But addresses of homeless shelters, supportive or transitional housing are acceptable.
In all circumstances, the release must be approved by the court, and this is determined by the trier of fact, whether that be a judge or Justice of the Peace. If the release is not approved by the court, the individual will not be released to the custody of the JHS.  Even if an individual satisfies the criteria of the JHS, the court can(and does) deny release to the JHS.
The JHS does not discriminate on past convictions or current charges.  This means that an individual could be charged with a serious offence, such as murder, and still be a suitable candidate for the JHS (although persuading the court is a different matter entirely).  The JHS is concerned primarily with the ability of a prospective client to comply with a court order, such as a recognizance order.
If an individual becomes a client of the JHS, they will generally be required to do the following:
     Report on a as directed basis to the JHS, or as by the court.  Normally, a client can expect to report at least once per week.  The reporting schedule of a client may increase if the client is determined to be "high risk," or if the court directs so;
     Abide by all bail conditions as contained in the recognizance order.
During the bail supervision appointments, the JHS will review the bail conditions with the client, ensure the client is abiding them, and advise them of any court dates and reporting dates.
The JHS is an effective program that provides for alternatives to incarceration for eligible individuals who often have difficulty acquiring a suitable surety.  However, the JHS, and other various bail programs, such as the Elizabeth Fry Society, are sometimes seen as a "band aid solution" to what really is a systemic issue.
Recent firm pronouncements by the Supreme Court of Canada in cases like Antic and St. Cloud have forced the Ontario government and its courts to change their practices. But old habits die hard, and trying to change a conservative culture to ensure that the right to liberty of people charged with a criminal offence is respected is a battle that must be fought daily, case by case by case.
Cassy Beaulac is a recent graduate of the University of Windsor Law School
Arun S. Maini is a criminal lawyer and former prosecutor with over 20 years of experience.